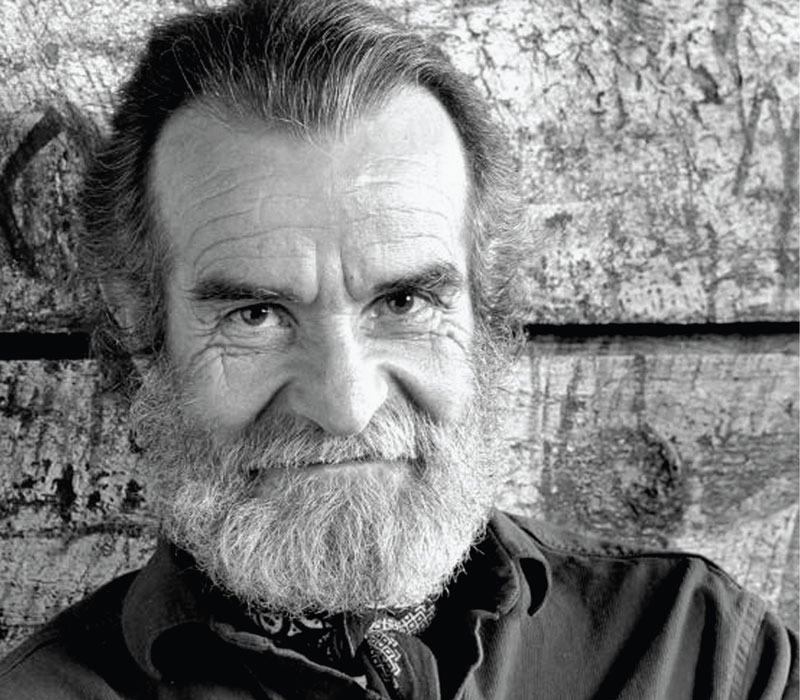 Athol Fugard (1932-) is a playwright, novelist, actor and director, best known for his anti-apartheid plays. His most renowned plays, including "Boesman and Lena" and "Sizwe Bansi is Dead", have been produced internationally. Fugard found inspiration in Nieu- Bethesda and several of his plays were written there. "The Road to Mecca" (inspired by Helen Martin's Owlhouse), "Valley Song"and his latest play, "Coming Home", are based in Nieu-Bethesda.
Several of Athol Fugard's plays have been made into movies. In 1992, Fugard directed and acted in "The Road to Mecca". In 2005, the film adaptation of "Tsotsi" won 2005 Academy Award for Best Foreign Language Film.
Fugard's most recognizable movie acting roles include Jan Smuts in the 1982 production of "Gandhi" and Doctor Sundesval in the 1994 "Killing Fields".
Fugard was born in 1932 in the town of Middelburg, 70km from Nieu Bethesda. He was first educated in Port Elizabeth, before winning a scholarship to complete his schooling at the University of Cape Town. At the age of 21, he dropped out of university a few months before examinations and hitchhiked to North Africa with a friend.
Athol first started writing while working for two years on a steamer ship in the Far East.
In 1956, Fugard married and moved to Johannesburg where he worked in the Native Commissioner's Court. This experience made him critical of apartheid. The political content of his plays led to trouble with the Nationalist government and resulted in Fugard having his plays published and produced out of the country.
Between 1956 and 2007, Fugard published 30 plays and novels. He now lives in the USA where he is adjunct professor of playwriting, acting, and directing in the Department of Theatre and Dance at the University of California, San Diego.