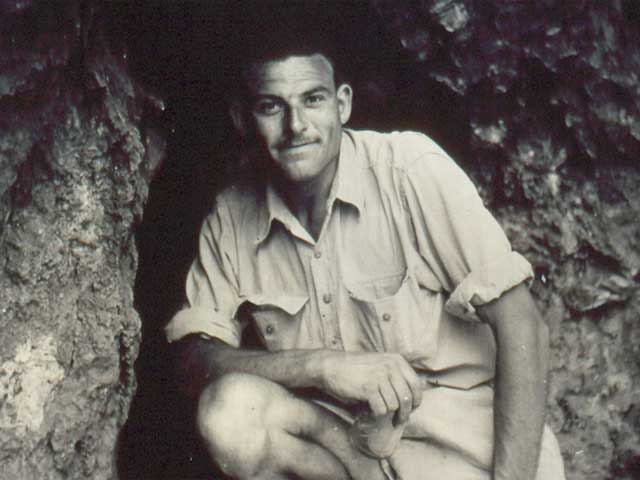 Palaeontologist James Kitching (1922–2003) was considered one of the world's best fossil finders. Kitching grew up in Nieu Bethesda, where his father was a road gang supervisor. At the tender age of 6, he discovered a passion for fossil hunting when he accompanied his father to road workings. James used to explore the countryside around Nieu Bethesda collecting specimens for Robert Broom, the keeper of vertebrate palaeontology at the South African Museum in Cape Town.
Kitching was the first member of staff to be appointed to the Bernard Price Institute for Palaeontological Research, set up at the University of Witwatersrand in 1945. He returned to the Graaff-Reinet district and made countless contributions to the Karoo palaeontology collection, earning a doctorate and international recognition.
The Kitching Fossil Exploration Centre in Nieu Bethesda, named after him, displays fossils found in Nieu Bethesda and the surrounding Sneeuberge.