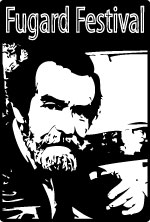 Nieu Bethesda is proud to present the first annual Fugard Festival to honour what is regarded as one of the worlds greatest playwrights.Come and join us in Nieu Bethesda for a fun filled weekend for the whole family.
Nieu Bethesda is known for many things but the most outstanding is the Owl House of Helen Martins made known to the world by Athol Fugard with his play "The Road to Mecca". Fugard was born in our neighbouring town Middelburg in 1932 and grew up in Port Elizabeth. He started writing plays and producing them with the support of his wife, writer Sheila Meiring, when he was disillusioned by the system of the day and became a world renowned writer.
"Athol Fugard is the most important South African playwright and the first to have an international reputation. His plays command audiences the world over, despite their local origins and idiom. He has been hailed by William A. Henry in Time magazine (18 April 1988) as the "foremost active playwright in the English-speaking world." He has certainly transformed the unknown, ordinary people of his own small corner of the Eastern Cape into dramatic images of profound and lasting significance. His collaborative work with performers across the racial divide during the years of apartheid not only helped to legitimise black experience as a form of cultural expression but also has proved an enduring influence on alternative theatre in South Africa–itself a remarkably innovative, distinctive theatrical subgenre. Known variously as a writer, director, and performer, his commitment to the theatre and his moral concern are both large and inseparable."
Nine of his plays were either written in Nieu Bethesda or are based in Nieu Bethesda. Fugard's plays are now also available in Afrikaans and MML publishers are making the plays available to schools. We are pleased to announce that at least one Afrikaans Fugard Play will be presented at the Nieu Bethesda Arts Festival in October 2009. Fugard is passionate about Afrikaans and the majority of his plays are about Afrikaans characters in Afrikaans situations.
Click here for the festival programme